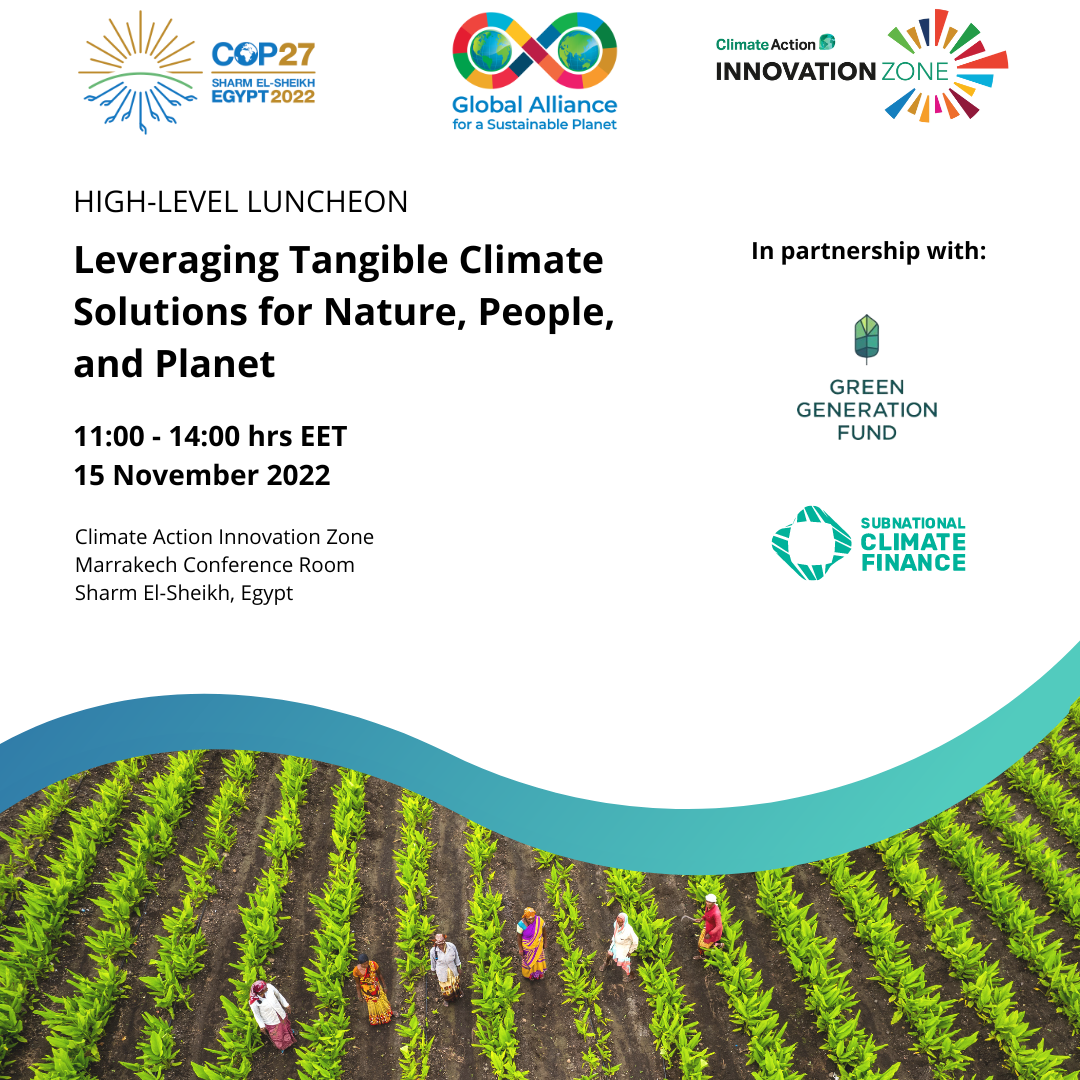 Tuesday, 15 November
11:00 – 14:00
Marrakesh Room
The Global Alliance for a Sustainable Planet, in partnership with the Green Generation Fund and the Subnational Climate Fund, is hosting a high-level luncheon entitled "Leveraging Tangible Climate Solutions for Nature, People, and Planet", on the sidelines of the UN Climate Change Conference (COP27) at the Marrakech Conference Room, Climate Action Innovation Zone on 15 November 2022 from 11:00-14:00hrs EET.
The event will bring together key Government, Civil Society, and C-Suite leaders in climate innovation from across the planet to showcase path-breaking ideas and celebrate ground-shifting catalytic technologies, innovative finance, and meaningful solutions that accelerate planetary-scale climate actions.
If you are interested in attending in-person, please send a short motivation to COP27@gaspworld.org.