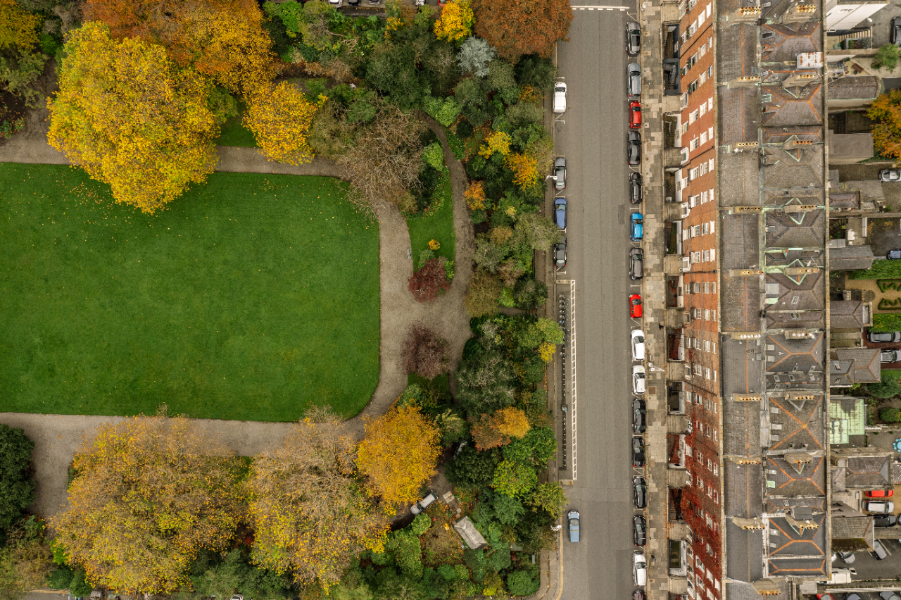 Trane Technologies is a global climate innovator that brings efficient and sustainable climate solutions to buildings, homes and transportation through its strategic brands Trane® and Thermo King®, and its portfolio of environmentally responsible products and services.
The company's bold 2030 Sustainability Commitments are central to its business strategy and include its Gigaton Challenge – a pledge to reduce customers' carbon emissions by one gigaton (a billion metric tons, or, 2% of the world's annual emissions), and to achieve carbon neutral operations. These commitments also extend to communities, with significant investments in education and workforce development, housing and comfort, and food and wellness.
---
A Playbook for a Calculating Emissions Reductions
We've set a science-based target to reduce one gigaton — one billion metric tons — of carbon emissions (CO2e) from our customers' footprint by 2030. As part of setting this ambitious target, we identified the largest areas of opportunity for our company and established our methodology for measuring and calculating absolute and avoided emissions. As we innovate and work with customers to improve the way we heat and cool buildings and transport perishable cargo around the world, we are sharing our knowledge to help other companies to make, and achieve, equally bold commitments.
Find our Gigaton Playbook and see our data-driven ESG report on our website: www.TraneTechnologies.com
---
Purpose-Driven Innovation: Reducing Food Loss While Uplifting Communities
Street vendors around the world play a critical role in providing families access to fresh fruit and vegetables. But approximately one third of this food is lost, mostly due to lack of cooling. Accounting for 8 percent of global GHGs, food loss also negatively impacts the income of street vendors — often their family's main provider.

In 2021, Trane Technologies launched Operation Possible, an employee-powered innovation program to tackle some of the world's biggest challenges. Discover how our team leveraged the latest in passive cooling technologies to design and prototype an affordable, net-zero solution for food street vendors, the Cooling Cart — and learn more about our hopes for bringing this innovation to street vendors in communities around the world.
Watch the full story at www.TraneTechnologies.com/OperationPossible
Contact Number
704-655-4000
Address
Davidson Campus
800 Beaty Street
Davidson, North Carolina
Mecklenburg
28104
United States
News
Trane Technologies (NYSE:TT) joins several climate action dialogues during the Sustainable Innovation Forum 2022 (SIF22) at COP27 in Sharm El-Sheik, Egypt, November 9-11. 
Videos
In many economies, street vendors are an important part of the food supply chain. This is the innovation story of the Cooling Cart, and how one idea developed into a solution with great potential.

Get an inside view into the innovation process of solving big challenges through inclusion and collaboration, and the progression of turning a bold idea into a solution with unlimited potential.