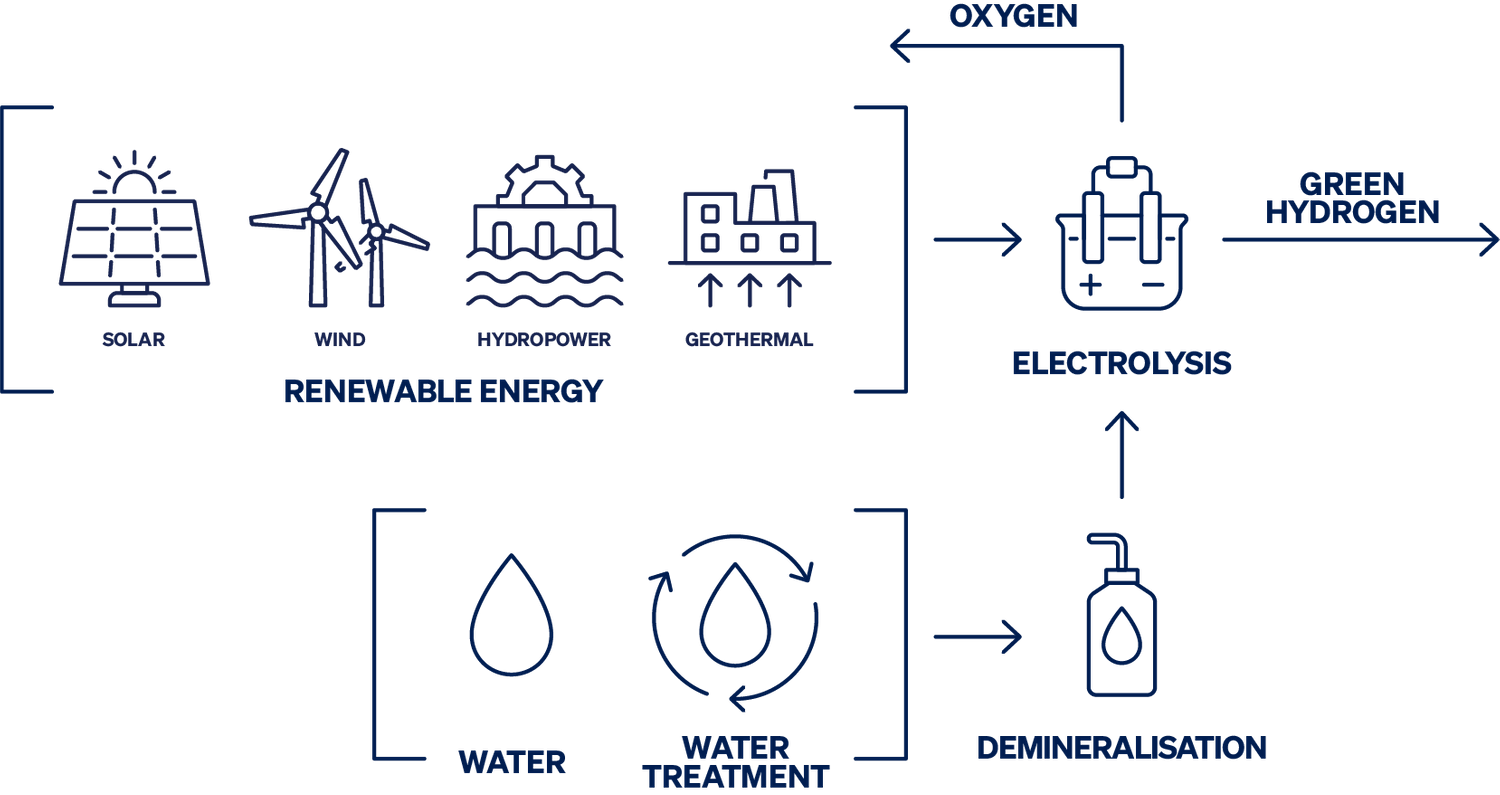 Fortescue Future Industries (FFI) is a global green energy company committed to producing green hydrogen, containing zero carbon, from 100 per cent renewable sources.
Green hydrogen is a zero-carbon fuel, that when used produces primarily water. It is a practical and implementable solution that can help revolutionise the way we power our planet: decarbonising heavy industry and creating jobs globally.
FFI is leading the green industrial revolution, developing technology solutions for hard-to-decarbonise industries, while building a global portfolio of renewable energy, green hydrogen and green ammonia projects.
FFI is also leading the world effort to decarbonise hard-to-abate sectors and is responsible for the proposed decarbonisation of one of the biggest resources companies in the world by 2030 – our parent company Fortescue Metals Group.
Contact Number
+61862188888