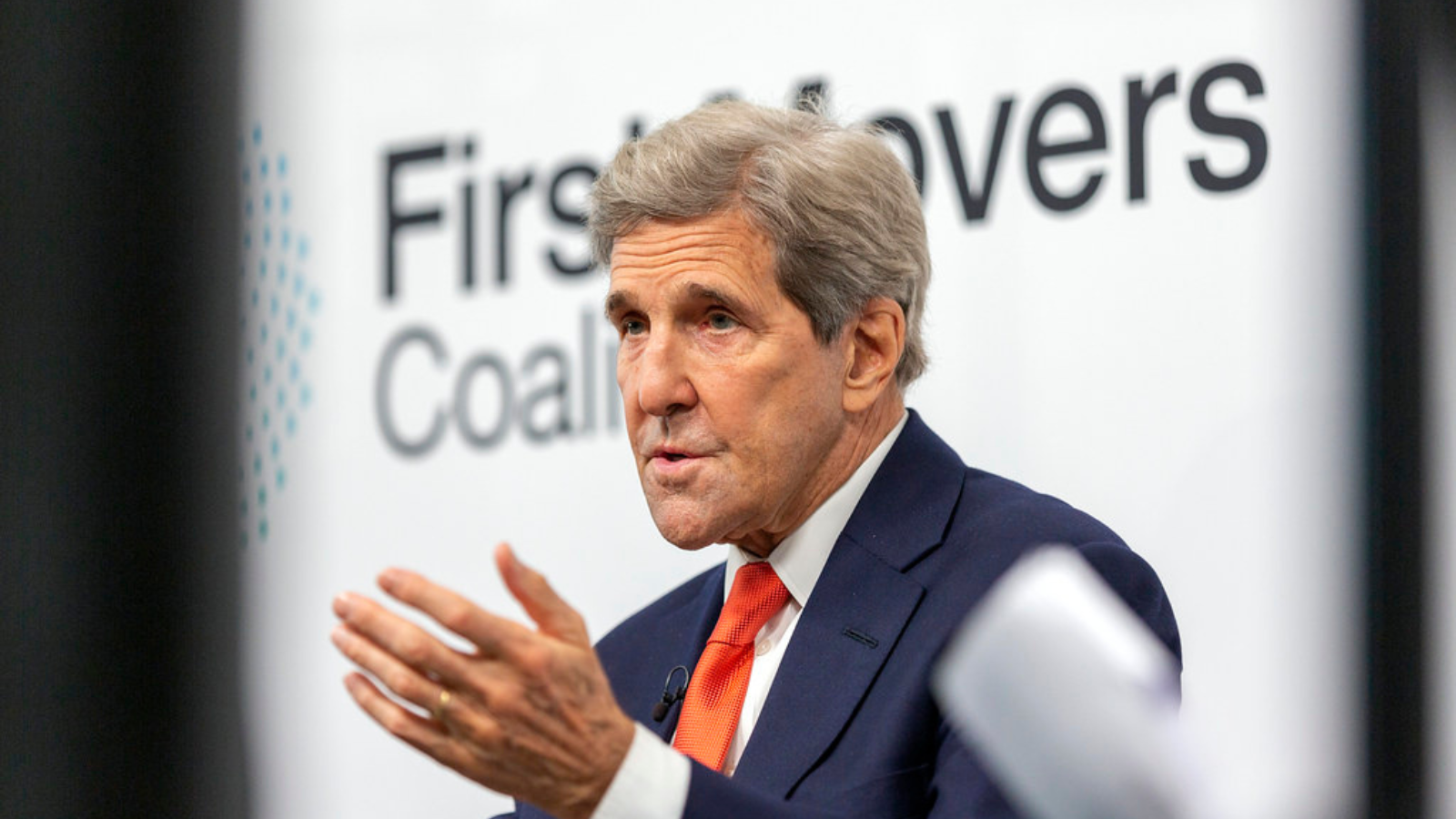 Launched at COP26 by US President Biden and the World Economic Forum, the First Movers Coalition is a flagship public-private partnership harnessing the purchasing power of top companies to decarbonize "hard to abate" industries.  
Coming together one year after the First Movers Coalition launch, Secretary John Kerry and Mr. Borge Brende will share exciting announcements on the progress that has been made to date, including expansions to new sectors, companies, and government partners.  
Hosted at the Climate Action Stage in the Innovation Zone at COP27, top corporate executives and leaders will also come together to discuss what public-private collaboration will be needed to create the ambitious near-zero technology landscape that FMC targets by 2030.
The First Movers Coalition has significantly expanded to 55 companies and nine government partners.
Since March, over 20 new companies have joined, including Google parent company Alphabet, fellow technology company Microsoft, mining firm BHP, car maker Ford, trading house Mitsui and transport firm FedEx. While, Denmark, Italy, Norway, Singapore, the UK, India, Japan and Sweden join the US as government partners.
The companies have a collective market value of around $8.5 trillion. The coalition was launched at the UN Cop 26 climate summit in November 2021, with members making decarbonisation commitments across steel, aviation, shipping and trucking sectors. These include setting purchase targets for zero-emissions steel, as well as replacing a percentage of conventional jet fuel with sustainable aviation fuel. The coalition's aim is to generate demand for decarbonisation and related technologies — some of which are not yet commercially available — and spur the supply.
New sectors to drive decarbonisation
The coalition has launched two new sectors — carbon removal and aluminum.
Technology firms Alphabet, Microsoft and Salesforce have pledged $500mn collectively to CO2 removal, while other members have committed to CO2 removal and storage targets of up to 250,000t. All members must deliver on their commitments by 2030 and demonstrate that the CO2 will be stored for more than 1,000 years.
Companies including Ford, trading firm Trafigura and car maker Volvo have pledged that 10pc of their primary aluminum purchases will be "near-zero" CO2 emissions by 2030. The aluminum sector represents 2pc of global emissions, the coalition said.