Innovation Zone Climate Challenge Lab

In Partnership with 2022 Content Partners included:
Redefining Solutions to the '27 Climate Challenges of COP27'
Hosted by Innovation Partner KPMG, this new and popular space at the Innovation Zone provided participants with an inclusive and energetic platform to explore solutions to some of the planet's most urgent climate issues.
An exciting programme of 30 events included workshops, participant-led discussions and interactive, high profile panels.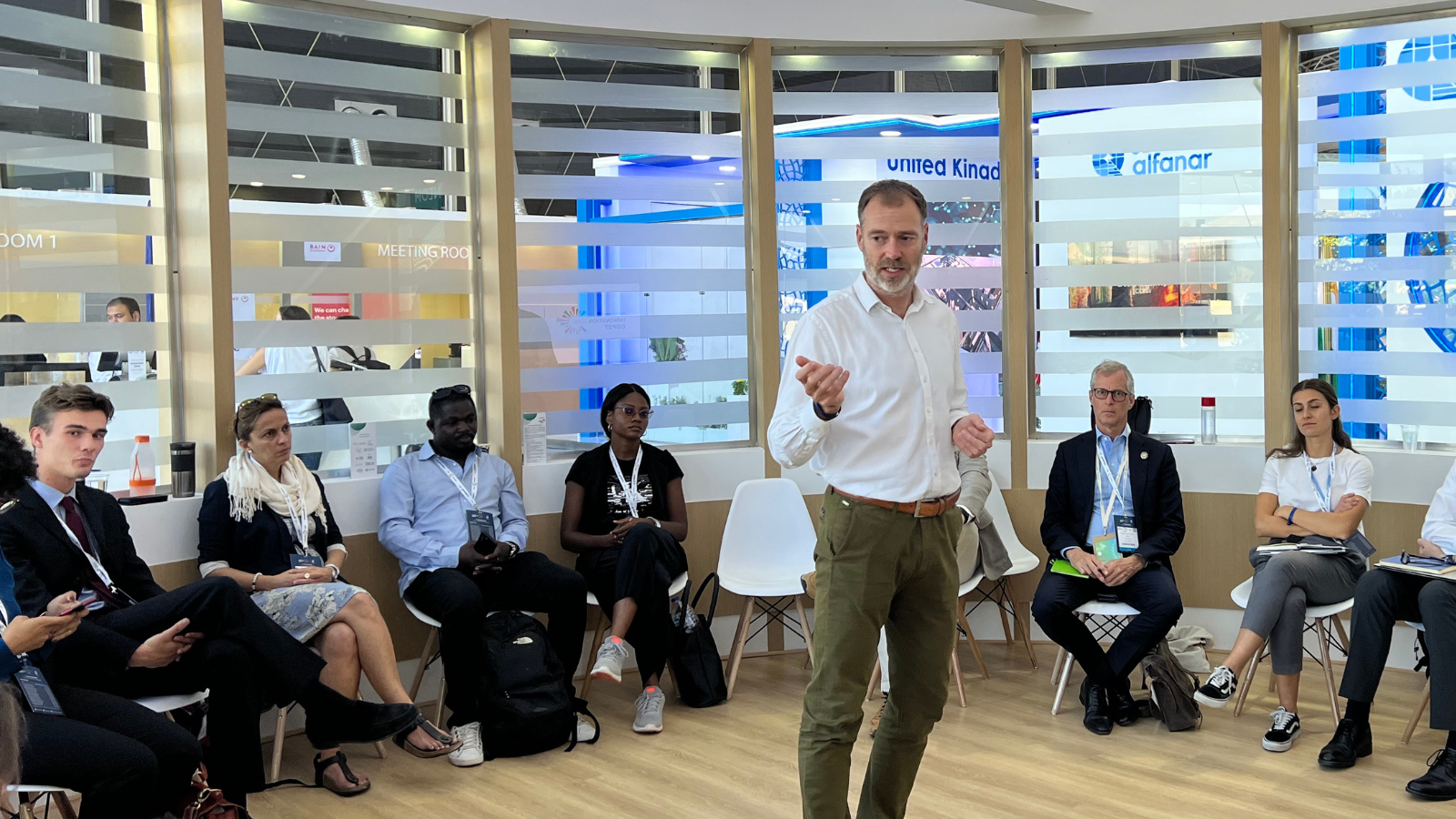 Greater connection, radical collaboration and real, tangible actions
The culminating Climate Challenge Lab of COP27 saw participants mapping out solutions that would continue to drive the dialogue, progress and momentum from Egypt, to COP28. Delegates were encouraged to share their experience of COP27, their most pressing concerns and their vision of how we can improve our collective processes to achieve a more sustainable future.
They agreed that greater connection, radical collaboration and scale and speed of real, tangible actions, were required to implement an ambitious approach towards COP28 and Dubai.
Exclusive lab hire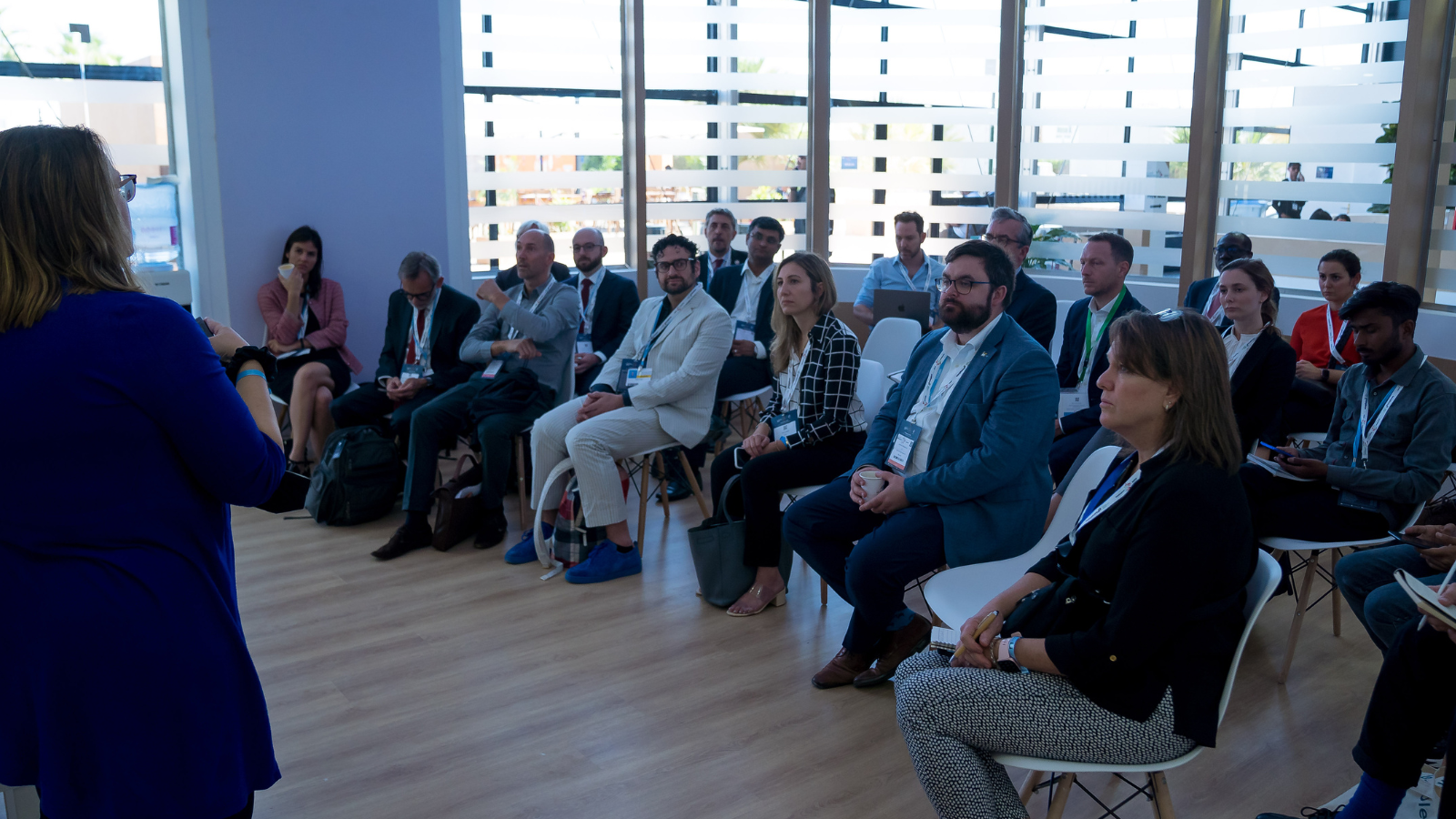 The Climate Challenge Lab is available for exclusive hire if your organisation is looking to host a 'closed' meeting or private event. Capacity for up to 30 people.