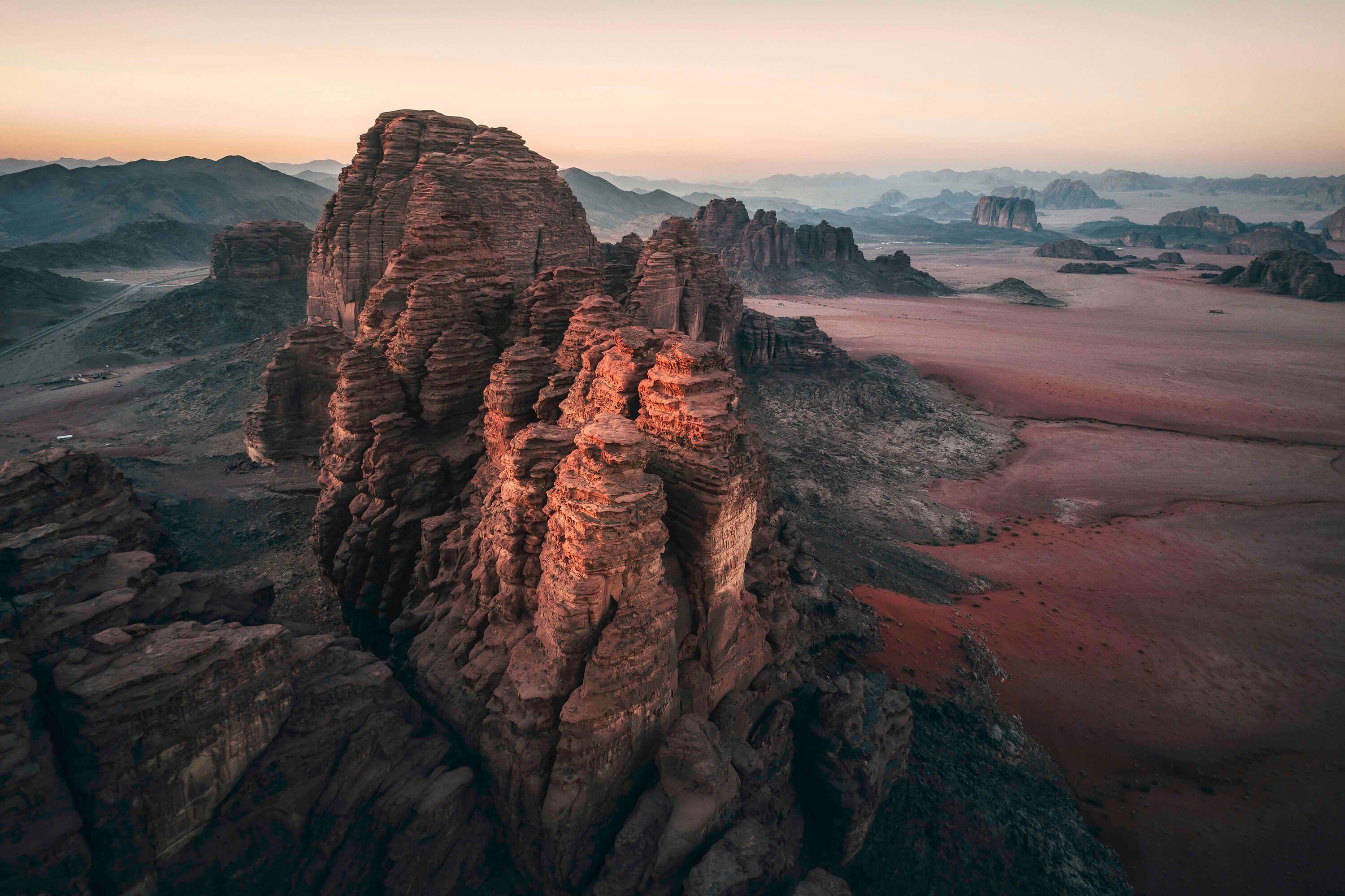 The Climate Action Innovation Zone announces NEOM as its headline partner for COP27, reaffirming its mission to foster collaboration between state and non-state actors.
London, UK | Sharm El-Sheikh, Egypt | 02 November 2022 - Innovation is at the heart of NEOM'S purpose, bringing together the world's greatest minds to seek fresh solutions to global challenges. The unique platform of the Innovation Zone at COP27 will showcase NEOM's ambitious plans and opportunities for collaboration as the world races to halve global emissions by 2030.
The Climate Action Innovation Zone is widely recognized as a hub enabling cross-sector collaboration and partnerships, echoing Egypt's COP27 Presidency's vision for "an implementation COP" by turning climate pledges and ambitions into reality.
Climate Action Founder and CEO, Nick Henry said:
"I am delighted to welcome NEOM, as our headline partner for the Climate Action Innovation Zone at COP27. NEOM's incredible vision and commitment to innovation and sustainability align perfectly with the objectives for the Innovation Zone, which include catalysing exponential innovation, through; collaborative problem solving, knowledge sharing and by connecting people".
Turning vision into action is crucial to NEOM's mission to redefine livability, business, and conservation so that humans can live in a sustainable, innovation-based economy, including adapting to and mitigating the impacts of climate change, unchecked urban development, and environmental degradation.
NEOM's Chief Environment Officer Professor Richard Bush commented:
"NEOM is proud to be a sponsor of this year's Climate Action Innovation Zone at COP27, and to join fellow leaders in showcasing our commitment to sustainability, environmental conservation, regenerative development and the transition to renewable energy"
The Climate Action Innovation Zone was launched in partnership with the Scottish Government at COP26, where an inaugural Innovation Zone united heads of state, ministers, CEO's, investors and COP26 delegates in a bid to accelerate implementation.
NEOM will convene many of its global experts and thought leaders through multiple platforms within the Climate Action Innovation Zone including:
The high-level Sustainable Innovation Forum is the largest multi-stakeholder event outside of the negotiations and has run alongside the UN climate conference for 13 years.
The impactful Hydrogen Transition Summit focused on empowering the hydrogen agenda at COP27 to deliver a clean energy transition
Short expert briefings and talks on the Climate Action Stage, programmed by Kite Insights, will share learning and insights related to the themes of the COP27 Presidency.
About NEOM
NEOM is an accelerator of human progress and a vision of what a New Future might look like. It is a region in northwest Saudi Arabia on the Red Sea being built from the ground up as a living laboratory – a place where entrepreneurship will chart the course for this New Future. It will be a destination and a home for people who dream big and want to be part of building a new model for exceptional livability, creating thriving businesses and reinventing environmental conservation.
NEOM will include hyperconnected, cognitive cities, ports and enterprise zones, research centers, sports and entertainment venues and tourist destinations. As a hub for innovation, entrepreneurs, business leaders and companies will come to research, incubate and commercialize new technologies and enterprises in groundbreaking ways. Residents of NEOM will embody an international ethos and embrace a culture of exploration, risk-taking and diversity.
For further information email media@neom.com or visit www.neom.com and www.neom.com/en-us/newsroom.
About the Innovation Zone
Please register for a Press Pass to Innovation Zone 2022 here:
Please note – we have independent badging so even if you have a Blue Zone Press Pass you will still need to apply separately for an Innovation Zone Press Pass.
For Climate Action press enquiries and to opt into the Innovation Zone's COP27 Media Alerts:
Email press@climateaction.org and enter COP27 Media Alerts in the subject line, or alternatively contact our PR agency.
About Climate Action
Climate Action is a mission-led business that has worked at the intersection of climate change policy, innovation, and sustainable finance for the last 15 years. Our goal is to accelerate the transition to a global green economy by helping to achieve the aims of the Paris Agreement and the realisation of the Sustainable Development Goals. Our digital and live event platforms build tangible partnerships between business, government, UN agencies and NGOs with 120,000 subscribers globally. For the last 12 years, Climate Action has run the Sustainable Innovation Forum (SIF) at COP - widely recognised as the largest multi-stakeholder side event at the annual UN Climate Change Conference - with a strong focus on the role of the global business community in creating the systemic change we need. The Innovation Zone concept was conceived and created by Climate Action at COP26 and we are delighted to be building on its success with a bigger, more impactful Climate Action Innovation Zone at COP27. Website