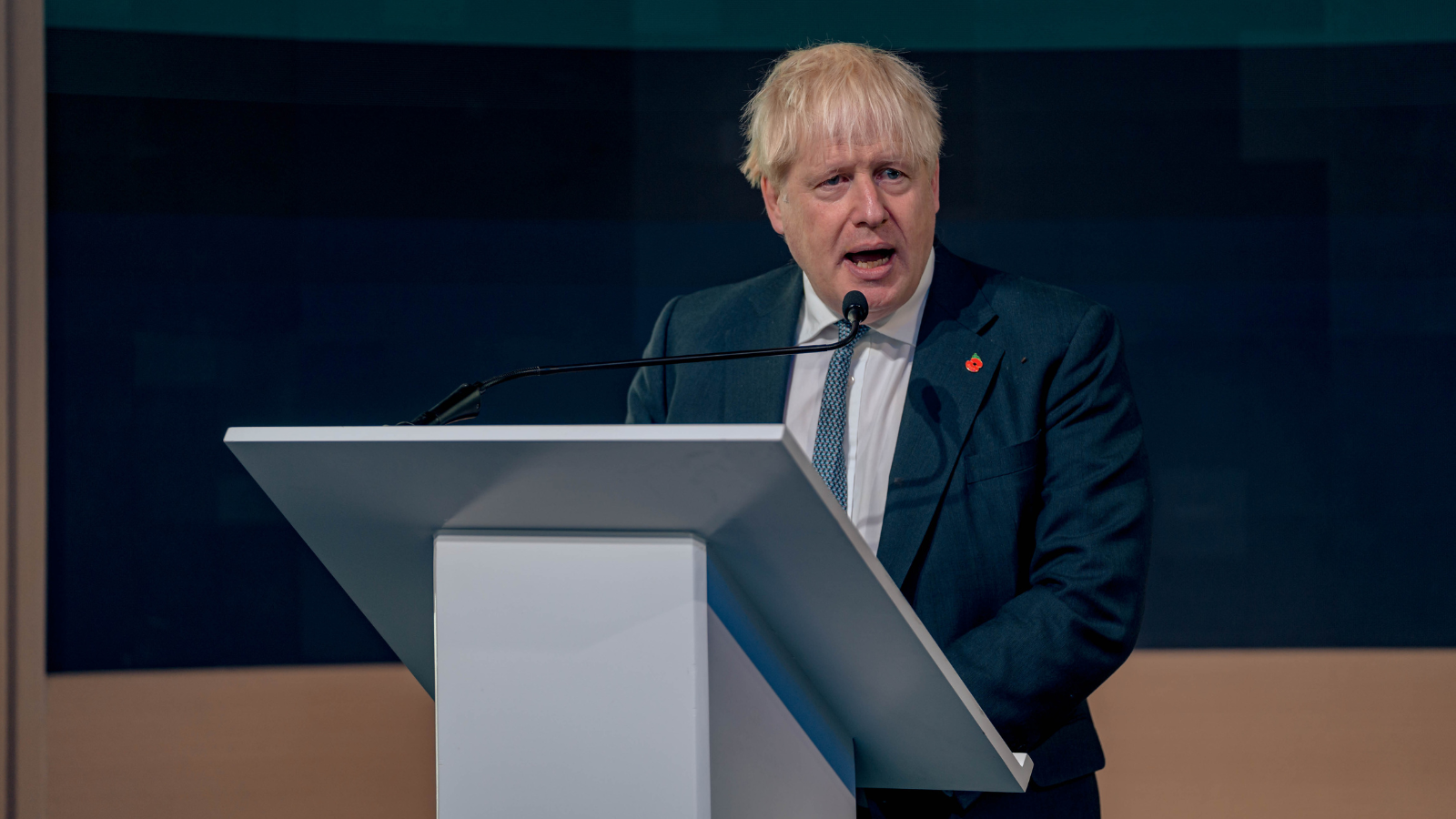 ARTICLES MUST CREDIT: CLIMATE ACTION INNOVATION ZONE AT COP27
Monday 7th November, Sharm El Sheikh, Egypt: Today Boris Johnson, former Prime Minister of the United Kingdom, spoke with CEO and Founder of Climate Action, Nick Henry. The conversation between Boris Johnson and Nick Henry took place at the Climate Action Innovation Zone at COP27. The Climate Action Innovation Zone is widely recognized as a hub enabling cross-sector collaboration and partnerships, echoing Egypt's COP27 Presidency's vision for "an implementation COP" by turning climate pledges and ambitions into reality.
Please find quotes from the conversation below.
Nick Henry: COP26 was your legacy and for us [Climate Action] it was an extremely important year because we launched the Climate Action Innovation Zone last year in Glasgow. I have a question for you around the role of the private sector in terms of stepping up to try and bridge the gap where governments are falling short. So what role do you think the private sector needs to play in helping us hit the Paris Agreement and the roles that governments may not be taking?
Boris Johnson: The governments can do a huge amount. The governments have got to lead. My whole experience of politics is that governments have got to lead, they've got to make the market. The wind power miracle in the UK, that didn't happen by accident, it happened because we set up something called 'Contracts for Difference.' We set up a system whereby the state would come in at a certain level and pay for power, that incentivises the private sector to come in. The point I want to get across today is that there is an opportunity to do that around the world. Why shouldn't you have a 'Build Back Better World' initiative whereby governments, NDBs, come together to offer green power generators, strike prices, that will incentivise their own investment. We, governments, taxpayers, have tens, maybe hundreds of billions, the markets have trillions, hundreds of trillions, they have the power to fix this and it involves both working together. And that's what I think people need to do. Huge transfers of taxpayers cash alone cannot fix this problem. It's got to be the markets, it's got to be the private sector.
Nick Henry: And the private sector can move quickly:
Boris Johnson: Yes. When the private sector sees an opportunity, it can do incredible things. I mean the wind power that we are building in the UK, people mock it and say it's Mediaeval technology. But it's not only producing about half the electricity needs of the UK on some days, and it's increasing the whole time, we are going to go up to 50 gigawatts of wind, but it is becoming more and more reliable and we are building bigger and bigger windmills. The technology is changing the whole time. I just want to get over a message of Promethean optimism about technology, that's where I come in on this thing.
Nick Henry: Looking at it from a UK perspective, we are a nation of entrepreneurs and engineers:
Boris Johnson: I won't say we invented the windmill but we certainly split the atom and had the first civilian nuclear power station, and that's the way forward. At least some of our baseload has got to come from nuclear so we are building a nuclear reactor, a nuclear power station every year, rather than every eight years now. I certainly think Sizewell should go ahead, I said that earlier on in the summer. The future - medium, long-term - is great, the problem is now because of our dependence on hydrocarbons.
Nick Henry: What's your advice to Rishi Sunak now in the hot seat in order to get the UK to net zero targets by 2030?
Boris Johnson: The UK Government is doing an outstanding job of trying to tackle the problem. We are doing it, I think, in the right way, which is to help people with the cost of energy. Be as humane, as compassionate as you possibly can. There are the sums of taxpayer cash available, we are doing all that. But then you have to put in the medium and long-term solutions, and that's clean power, it's wind, it's nuclear and it's going to be carbon capture and storage and hydrogen as well. It's going to be a huge mix of solutions.
Nick Henry: What is your advice to the Heads of State?
Boris Johnson: I hope that they will build on the legacy of Glasgow. Glasgow was a very important moment. We agreed nationally determined contributions, all told since Glasgow would take six gigatonnes of carbon out of the atmosphere. That's more than what was delivered at Paris itself. This is an opportunity for them to build on that, to reassure the developing world. We had lots of questions in the event just now about reparations and so on. I don't agree about looking backwards, we should look forward. Help countries on the path of development to find their solutions.
For media on the ground at COP27, registration to get access to the Climate Action Innovation Zone is via the link here: https://register.visitcloud.com/survey/0x3dxa7j9l4k2
CREDIT & ASSETS:
ARTICLES MUST CREDIT: Climate Action Innovation Zone at COP27
VIDEO FOR USE IS AVAILABLE HERE: https://we.tl/t-dxUL5UL17E
IMAGES FOR USE ARE AVAILABLE HERE: https://we.tl/t-PXW2L9R5EU
VIDEO & IMAGES MUST CREDIT: Climate Action Innovation Zone at COP27