Circular Carbon Initiative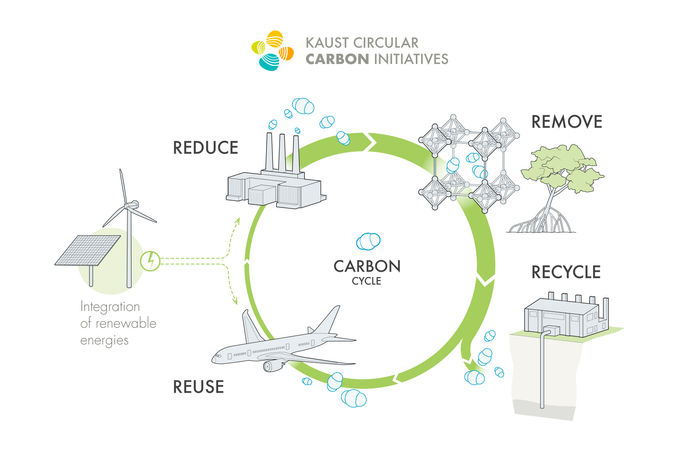 The KAUST's Circular Carbon Initiative supports the G20 Circular Carbon Economy Program, and is composed of five research thrusts:
CO2 Capture: Direct air (DAC) and point source capture technologies.
Nature-Based Solutions: Key nature-based solutions, with an emphasis on Saudi ecosystems.
Geo-Solutions: Explore and quantify geological storage and geothermal energy potential for CCE.
E-Fuels: The manufacture and application of synthetic fuels.
Cross-Cutting: Integration of renewable energy sources.
To learn more about CCI visit cci.kaust.edu.sa