09 Nov 2022
Turning Climate Conversations Into Climate Action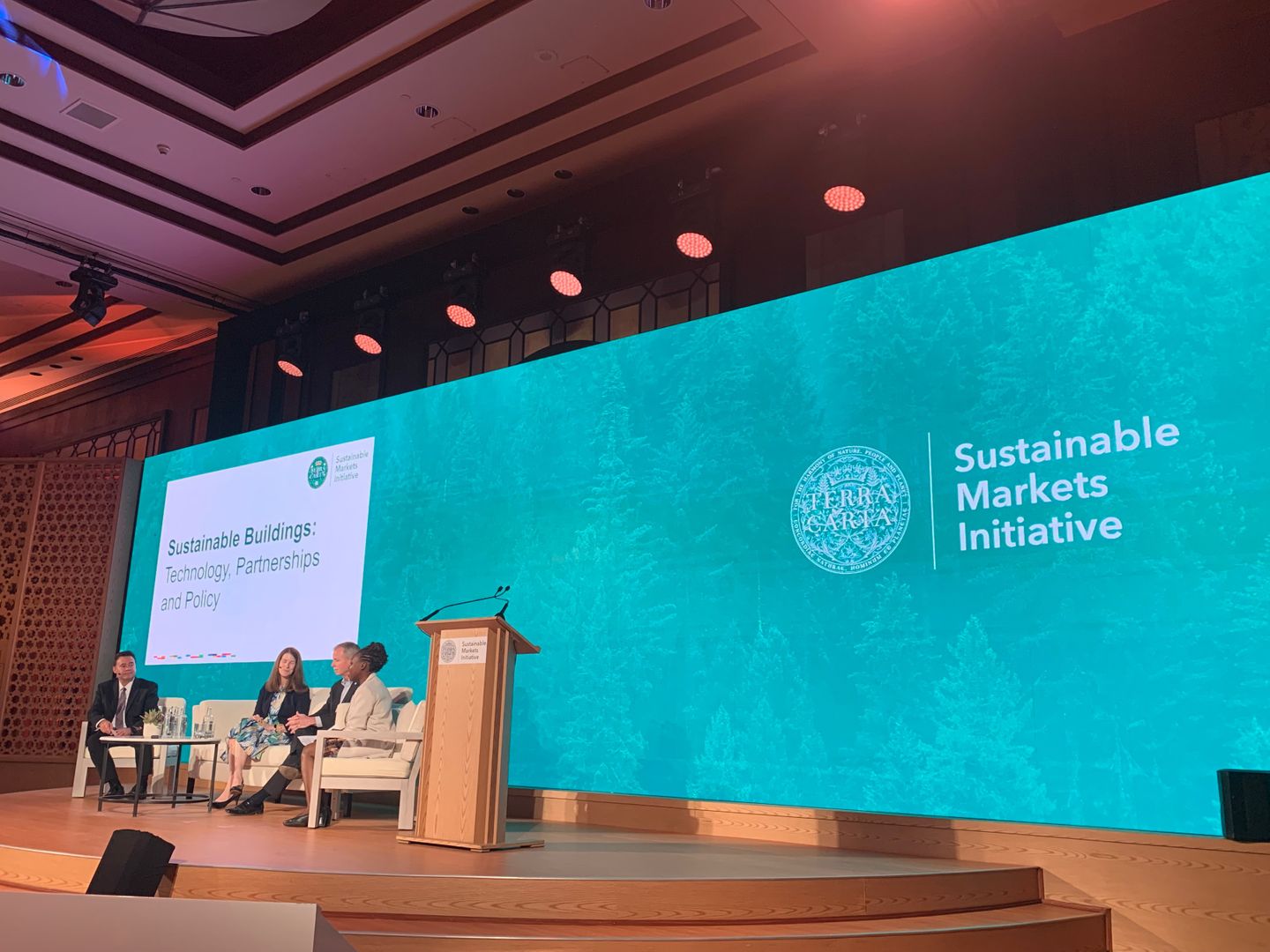 Read more from Scott Tew, vice president, sustainability and managing director, Center for Energy Efficiency & Sustainability (CEES) at Trane Technologies about how we've been talking about—and making strides toward—reducing our impact on the built environment and cold chain for more than a decade.
Turning Climate Conversations Into Climate Action
When we first started on our own journey there were only a few other organizations on this path with us. I'm pleased to report that we are no longer one among a few. With each chance I get to share our story at climate events and conversations, like the Sustainable Innovation Forum at COP27, the audience size has grown exponentially, and rooms are packed with people fervently dedicated to reducing their organizations' impact on our climate.
A model for ourselves and others
I'm most often asked how we got started. For us, it began with identifying the place that our business had the most opportunity to bend the curve on emissions and setting bold corresponding commitments.
The built environment is a major contributor to global carbon emissions, representing 39% of global carbon emissions annually. Of that figure, 28% of carbon emissions come from the energy needed to heat, cool and power them. This is where Trane Technologies can make a great impact. Scope 3 emissions make up more than 93% of our carbon footprint and include the carbon emitted by the products we make while in use and at the end of the lifecycle. That large opportunity forms the foundation of our Gigaton Commitment – our science-based plan to reduce our customers' carbon emissions by one billion metric tons by 2030.
Getting started with climate action
Identifying the most significant decarbonization opportunities for your business is the first step, and depending on the sector your business serves, the categories of scope 3 emissions will differ. What I can share from our experience, is that when you calculate the entire emissions footprint of your value-chain, some revelations occur.
Common accounting frameworks and criteria, like the Science Based Targets initiative, now exist to help to establish, track, and disclose company-wide emissions and progress within your footprint. Putting these frameworks into action puts you on the path. Then being regularly transparent about progress demonstrates integrity and trust in your plan.
This is what we address and share in our Gigaton Challenge Playbook. We outline the biggest levers we have to decarbonize our customers' business – and the science-based method we are using to calculate product-related CO2e reductions from a 2019 baseline.
Sharing so others can follow
Sharing our playbook is how we are holding ourselves accountable toward these ambitious goals. It's also to help others who are on earlier stages of their climate journey to carve a path of their own. So, while the rooms are packed and companies are moving from lofty commitments to all-in action, we are helping accelerate the momentum of action by providing our insight into how to get there.
Addressing climate change is a monumental journey we are all on together, and it's exciting to be at the forefront. It's even more exciting to see who is coming along with us.